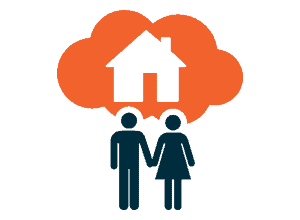 Are you an expat looking to buy a home in the Netherlands? Buying a house in the Netherlands can be a valuable investment. But it can also be a bit of a challenge. Rules, laws and taxation are run differently. VersGil is committed to help you find the right expat mortgage with affordable monthly payments and to answer any questions you may have.
Independent mortgage advice
We provide fully independent advice and provide a clear answer to every financial question. We can help you find a mortgage that has affordable monthly payments as well as favorable terms and conditions. We compare mortgages, mortgage types, interest rates and conditions of almost all mortgage providers. This way you can get the most suitable deal on the market, as well as unambiguous and independent advice and trusted, professional, and reliable service.
Renting out your property
Renting out your property after you leave the Netherlands can be a lucrative option. A rental agent can help you get a competitive rental price and find trustworthy tenants with a good rental track record. To help you manage and monitor your property while you are abroad, some agencies provide extensive property management services. These services may include collecting payments, mail collection, keyholding, and dealing with emergencies in and around the house.